A true Toots story of Jaco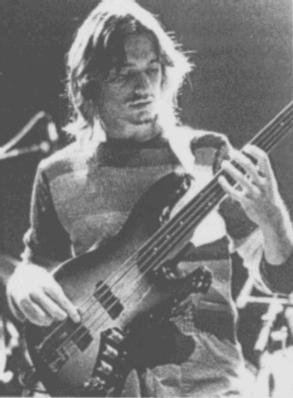 Another musician tells: This past September 96 I had the honor of performing with the legendary Jean "Toots" Thielemans. Before the concert began, fellow band members and myself had the priviledge to listen to the Master speak. One of the experiences he shared with us, was his tour with Jaco in Japan.
Toots is now in his 70's, so 14 years ago he still would have been considered an elderly gentleman. Toots spoke about traveling in Japan, and that Jaco would normally leave at the last minute to catch the trains to the next gig. This would leave Toots exhausted from running to catch the train. Toots asked Jaco to please tell him in advance when it was time to catch the trains to the gigs, so he could walk at a leisurely pace to the train stations.
Jaco said "Papa (that is what Jaco called him) don't worry. I'll take care of it !"
The next gig Jaco hired two Japanese band boys to carry each of Toots' harmonicas and take him to a limousine waiting outside of the hotel, which would then drive him to the train station. Jaco told the band boys: "Take care of Papa and get him whatever he needs".
After telling the story to us Toots said "Everyone used to call him a punk, but if that is a punk, then I'll work for a punk any time"
A True Story !